About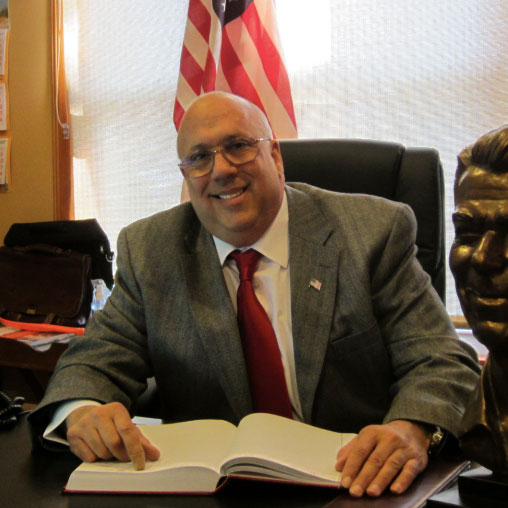 A successful entrepreneur and businessman, Michael Ricatto is devoted to his family, and dedicated to serving his community.
"Mike" is known for his work ethic and for his big heart and he has been recognized and honored for his generous contributions of both time and money to charitable organizations, political causes and to people in need.
Mike was born in Harlem, grew up in Queens and, during his teen years, on his family's farm in Nassau County. Even as a young boy, Mike demonstrated an aptitude for business. Because of the extra services he offered – like offering salt with the job – Mike was able to charge more than other boys to shovel snow and still get most of the business.
In his teen years, Mike worked on the family farm and was able to use the money he made to start a successful automobile business. Even then, Mike developed a reputation as a fair and honest businessman.
After graduation, Mike went to work in his family's businesses, including Fratelli Ricatto Import Export Company, Red Fleet Haulage, Tally-Ho Nursery School and the Forest Hills Country Club. In just three years, Mike was able to quadruple revenues in these family enterprises.
At the same time, Mike began investing in his own businesses.
Today, Mike is President of Ricatto Enterprises. Ricatto Enterprises also includes Ricatto Marine. As Mike's businesses have grown, so has his involvement in the community. Mike serves as a member of the Board of Directors of the Italian-American Museum and is a past member of the Queens College A.C.E. Board of Directors. Mike is a member of the Columbus Citizens Foundation, Italian Charities of America, Tiro A Segno, the Republican Presidential Roundtable and the Queens Village Republican Club. He has been honored as Businessman of the Year by Italian Charities of America and is the recipient of the Queens County Republican Committee Ronald Reagan Award.
Mike is the proud father of four sons, Michael, John, Vincenzo and Santino.